Dr. Lawrence Scott's Blog
Dr. Scott Expands Funding Opportunities as Executive Director of the Community for Life Foundation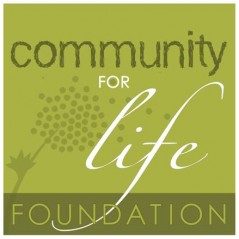 The Community for Life Foundation was founded by Keith and Denetrice Graham in 2001. This non-profit 501 (c) (3) philanthropic organization is designed to educate, enrich and empower individuals who desire to make a positive contribution to improve the lives of others in our community locally to make an impact globally.
Based upon the principle that "we are to provide care for the stranger in our gates", the Community for Life Foundation recognizes that the advancement of our community and nation is inextricably linked to giving assistance to those who are need of assistance through our educational excellence scholarships (given over $500,000 dollars in scholarships to date), community partnership, family foundation, and economic stewardship.
Over the years we have provided food to the poor, mentorship to the young, life skill training for adults and thousands of dollars to assist with educational goals of hundreds of individuals to help them accomplish their goals to make a contribution to make a positive difference for others in their lifetime.
Today we continue to do so with the support of hundreds of dedicated financial supporters and volunteers. The Community for Life Foundation represents not only the heart of its Founders and Executive Board Members but a community of people who have come together to give a "hand up" to those who desire to live not for themselves but to serve others to make a transformational difference one person at a time locally to reach the world globally. For more information or to send your financial support, please visit our website at http://www.cflfoundation.org